https://pbs.twimg.com/media/E9zwxzqXEAYor-F.jpg
With Cristiano Ronaldo set to make his second debut for Manchester United on Saturday, there are a lot of things to look forward to and a couple of reasons to be excited as well a fan of the Red Devils. Since Ronaldo re-joined the club this summer from Italian Serie A giants Juventus, a lot of the happenings at Old Trafford have been revolving around him and of course, it's not a surprise judging by the kind of player that he is and what he promises to bring to the team. The Portugal international superstar has already impressed United fans while he was away on international duty for his country after scoring two goals in' Sir Alex Ferguson's time' to stage a comeback win for Portugal against Northern Ireland.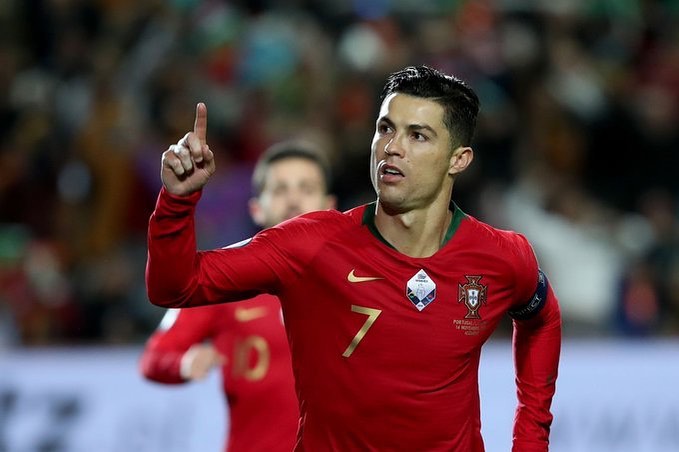 His two-goal performance was widely celebrated across the world of football as he was confirmed as the new leading goalscorer in Men's national team football history. He was one goal away from tying the record that was held by Ali Dae (109) and after doing what he does best, he not only matched the record tally, he surpassed it as well. United fans were buzzing to see that their legend still has his goalscoring instincts and that he is still capable of carrying a team on his back; something they will be really happy about heading into the season.
Ronaldo returned to Old Trafford early before the international break ended after picking up a second yellow that confirmed that he would miss the next match. He has since trained with his new United teammates and is raring to go this weekend as United take on Newcastle at home in the Premier League. Firmer United star Luis Nani, who played with Ronaldo at the club, has revealed that his former colleague has an elite winning mentality and he will bring it with him to the club.