Ex-Premier League star Luis Naniopted for three players from Manchester United when asked to pick his five-a-side line-up. His choice of three Manchester United stars is not surprising as he spent eight years at Old Trafford following his transfer from Sporting Lisbon of Portugal in a deal reported to be around €25m.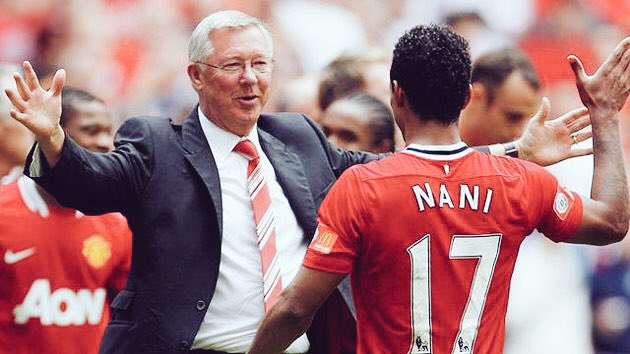 The 33-year-old left the Red Devils for Turkish Super League giants Fenerbahce in 2015. Nani spent the last year of his Manchester United career on loan at Sporting Lisbon, the club that gave him his professional debut in 2005.
David De Gea, Paul Scholes and international teammate Cristiano Ronaldo were the Manchester United legends in his five-a-side team unveiled via the official Instagram account of the MLS (Major League Soccer) earlier this year. Luis Nani currently plays for MLS team Orlando City whom he joined in 2019 shortly after his third Sporting Lisbon exit.
He left Sporting for the first time in 2007 to sign for the Red Devils before leaving again in 2015 upon the completion of his season-long loan move from Manchester United. The Portuguese international returned to Sporting Lisbon again at the end of his two-year Valencia career in 2018.
On the choice of De Gea, Nani described the Spanish shot stopper as one of the best in the world before cheekily saying that he must bring his glasses with him as he can't see without them. He went on to describe Paul Scholes as a player with great vision plus a great control of the ball.
On Cristiano Ronaldo, Nani jokingly said the Juventus attacker learnt a lot of skills from him during their youthful days.To complete his line-up, Nani picked midfielder Deco whom he called his idol. He also added the ageless Bruno Alves to his team.
Nani had a good track record as a Premier League player. He netted 25 goals in 147 appearances in the Premier League before his departure some five years ago.