Lazio manager Simone Inzaghi says the club would end the taboo when they face Milan on Sunday. The club has been very good this term. They are the surprise factor in the Serie A as they put pressure on the big guns: Napoli, Juventus, Inter and Roma.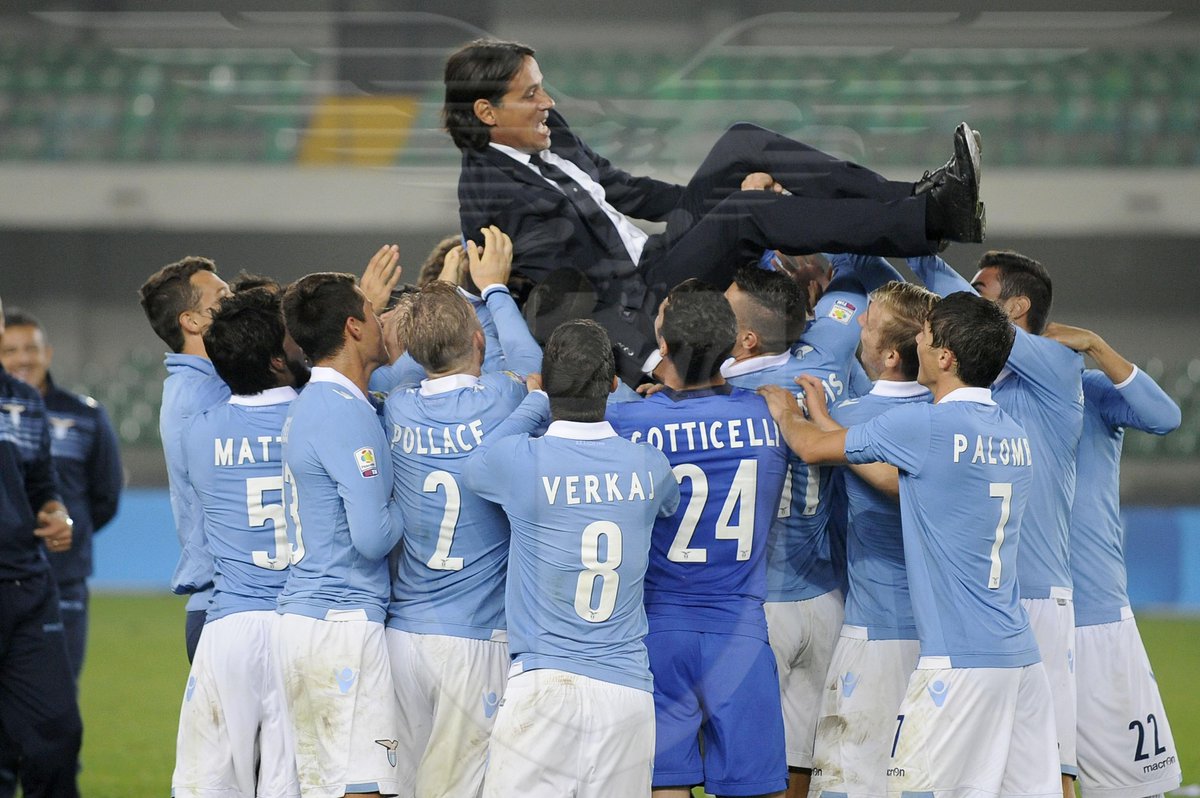 Lazio have only defeated Milan twice in their last seven meetings. Inzaghi wants his side to knock out their rival that has historically been problematic for them.
"We hope to end that taboo. Historically, they are a team that cause us problems, but we must be focused and take our chances," he said.
Martin Caceres could feature in the game. The coach said the player has settled in and will be valuable to the team due to the wealth of his experience. Inzaghi said the player's performance during training will determine if he would feature against AC. The coach likes that Caceres is in good shape and can bring versatility to the defence. He insists that he signed the player for his defensive capabilities even though he can play in midfield.
Inzaghi confirmed that his squad players are all available bar Felipe Caicedo and David Di Gennaro, whilst Inzaghi has admitted that Nani will be important until the end of the season. Whilst Nani must long for a return to being a crowd favourite, like he was when he was at Man Utd – where sell-out crowds would chant his name – he has to be realistic about his prospects of staying at Lazio, with the latest reports being that he is set to return to Valencia at the end of the season when his loan expires – though his performances in the tail end of the season may change all that. He says Felipe Anderson would also play a part in the team until the end of the season. The club seem to have extended the deal with Stefan de Vrij but it is yet to be confirmed officially.
Milan will not be desperate for a win unlike Lazio. They have a seven point buffer from the relegation zone so they would likely sit deep and hit on the counter. They are winless in their last seven points but they would prefer to play it safe against their rivals. Lazio defeated them last time around and will be seeking to do a double.