Portuguese superstar Luis Nani is probably the greatest player in Orlando City history. The former Manchester United winger led Orlando the postseason for the first time ever, and he was truly unstopabble at times for the Lions, even if he lacked longevity in his twilight years.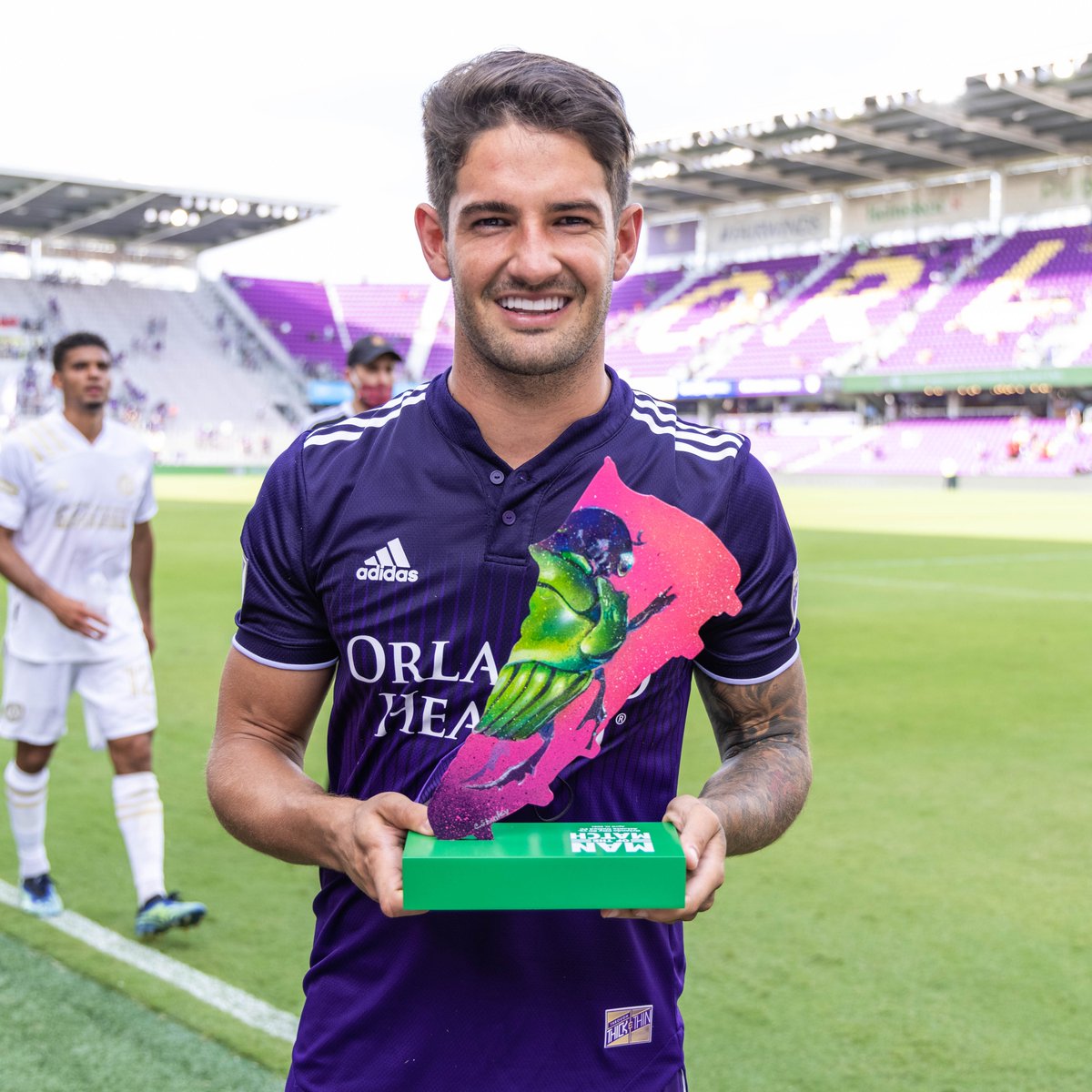 With the former European champion off to Venezia of Serie A, Orlando City had a big hole in the team. Nani was not only a productive winger, he was a uber calm and technically gifted presence who was always a threat. Orlando City spent over $7 million on Uruguayan talent Facundo Torres to fill that role, and while he may eventually fill in Nani's shoes, it's another, more experienced star filling in the former captain's shoes.
Bringing back Alexandre Pato was a bit of a risk for Luiz Muzzi and the Orlando City front office. The former Brazilian international injured his knee in the season opener last season and barely played in his debut MLS campaign. It wasn't guaranteed that Pato would be back in a purple shirt this year, but Muzzi and the front office took a chance, and the former AC Milan star has delivered and then some.
Pato has two goals and two assists this season, with 0.71 G+A per 90 minutes. His underlying numbers are equally impressive, with 0.66 xG+xA per 90 minutes. More than any stats, Pato's overall play has been incredible.
His skill provides a level of class desparetly needed in Orlando's attack. His ability to combine in the final third creates chaos and adds another level of danger in the opponents penalty box. More than that, his final ball has been excellent. Pato is whipping in dangerous crosses, playing deft through balls and also his finishing has been decent.
How long Pato can play at this level is a complete unknown. Maybe he'll dominate all year, or maybe he'll get hurt next game and miss the rest of the year.